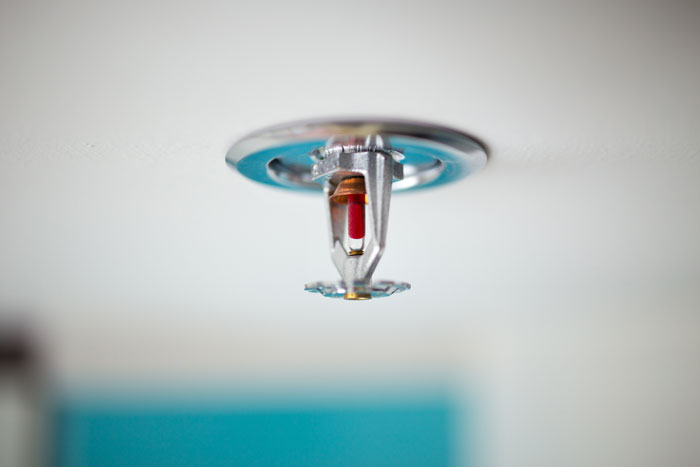 The National Fire Protection Association (NFPA) demands strict adherence to quality standards when it comes to your fire suppression and sprinkler systems. If, during an inspection, parts and components of your system don't live up to the standards set down by NFPA, they'll require maintenance from a trained and experienced professional. RFS, LLC Fire Suppression and Sprinkler Systems is here to make sure your systems get the oversight they need when it comes to critical maintenance.
Our team deals with a wide range of issues and concerns when it comes to fire sprinkler maintenance in Minot, ND. We're adept at pinpointing the true nature of a problem and can assess the full scope of repairs or maintenance needed to resolve it. Some of the most common issues we correct for our customers include:
Leaks
Leaks in your sprinkler system can create far-reaching problems for the entirety of the system, as well as your facilities. Leaks result in a drop in pressure, preventing sprinkler systems from delivering a full shower when activated. Leaks also lead to corrosion and calcification over time, which can void components or lower their functionality substantially. We quickly route leaks to their source and resolve them entirely to prevent a full scope of problems.
Corrosion
Caused by leaks, oxidation and other forms of exposure, corrosion is a leading cause of sprinkler malfunction. It takes expert oversight to deliver fire sprinkler repair in Minot, ND to corroded units. We're adept at replacing corroded components, tracing the scope of corrosion and ensuring the factors responsible for it are absolved.
Unresponsiveness
Problems with water supply or pressure can result in unresponsiveness from sprinkler systems. If, during our inspections and testing, we find that your system lacks responsiveness, we swing into action quickly to track the source of the problem. We can remedy unresponsiveness in both wet and dry systems to ensure optimal functionality for future protection.
For a full and complete approach to sprinkler system maintenance, trust the professionals at RFS, LLC Fire Suppression and Sprinkler Systems. With years of experience and strict abidance to NFPA regulations, we deliver the repairs and maintenance needed to keep your sprinkler system functional and your mind at ease. Contact us today for maintenance services by calling 701-838-2256.